GB160 Brush Alternator ST AVR GB160 for Generator with Carbon Brush Specifications:
Generator Automatic Voltage Regulator GB-170 GB-160 AVR is used for variety of single-phase-excitation three-phase alternator or used for phase-compound-excitation alternator
Automatic voltage regulator GB160 AVR(110V, 220, 230V, 380V)
Seinsing Input Voltage: 110/220VAC
Frequency: 50-60Hz
Exiciting voltage: 20-130VDC
Current: 10A
Regulation: +/-1%
Output Currunt 15Amax
Features:

* Voltage regulation < +/-1%

* Soft start voltage ramping

* Sensing voltage loss protection

* 120 or 240 Vac sensing, jumper selectable

* Under frequency roll off protection

* With under frequency LED indicator
Single Phase brush Generator Voltage Regulator
GB-160 Voltage

110v/220Vac single-phase wire

GB-170Voltage

400vac .three phase .three wire

Frequency

50/60hz

Excitation voltage

voltage:20~130VDC

Adjustment current

current 10A

voltage regulation

<1%(engine speed changes within 4%)

AUTOMATIC VOLTAGE REGULATOR

AVR FOR BRUSH ALTERNTOR 2KW-50KW

brush generator voltage regulator ST is single phase voltage regulator.please check ST picture!
AVR GB160 Pictures:

Product Test:
Advanced equipment
Factory used the advanced equipment to produce, assembly and inspect the AVR. To ensure the high accuracy
AOI automatic optical detection equipment
Detection of automatic plug and patch of the wrong parts, leakage parts, less welding, virtual welding, component skew and other welding problems, greatly reduce defective products, improve the reliability of products.
High and low temperature testing equipment
Military industry standard
Each product will be after four hours of 85 ℃, low temperature minus 45 degrees after the simulation testing factory. Ensure that each product is used by customers assured.
Our Packing:

Payment and Shipping:

We supply various shipping and payment methods for our customers.
1. For the sampling order, we can accept PayPal, West Union, MoneyGram as the payment, and will ship the samples by air express including DHL, UPS, TNT, Fedex, ARAMEX.
2. For the bulk order, we can accept the T/T bank transfer, L/C as the payment method with the 30% deposit, we will ship out the goods according to the choice from the customers for shipping.
3. We can ensure the shipping of us are fast and efficient, and the payment is safe.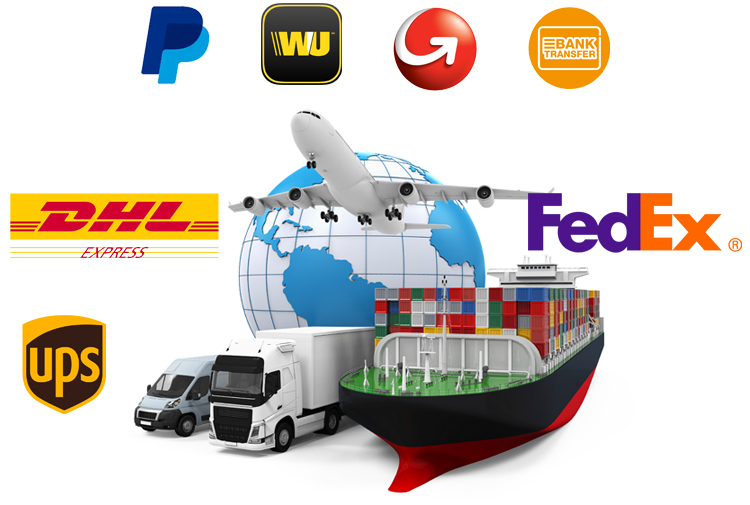 Our Main Products: