Automatic Voltage Regulator AVR NTA-5A-2TC for Denyo Generator replacement Specifications:
AVR NTA-5A-2TC is a important part of Generator. Automatic voltage regulator (AVR) is a kind of synchronous generator regulator which
maintains the voltage of synchronous generator at a predetermined value or changes the terminal voltage according to the plan.
Apply for:60ESI2, 75SPI
AVR NTA-5A-2TC Features:
| | |
| --- | --- |
| Voltage | 230± 2V |
| Voltage Steady Range | ± 1V |
| Starting Excitation Voltage | ≥1.5V |
| Loading Capacity | With 110% loading, the regulator can work normally |
| Output Voltage Steady on hot and cool condition | ≤2V |
| Temperature float on Output Voltage | ≤2V |
AVR SERIES for GENERATOR

Parts No.

AVR Model

Appliance Genset

06018-20662

AN-5W-203

DLW-400, DCW-480, TLW-450

06018-20663A

AN-5-201A

10ESX, 15SPX, 18ESX

06018-20660

AN-5-203

TLG-18SPY, DCA-13ESK, 15ESK,
25SPK, 25ESK, 25ESI, 25SPI

06018-20626

NTA-4A-2SA

25SPX, 40SPX, 40ESX

06018-20601

NTA-5A-2TC

60ESI2, 75SPI

06018-20606

NTA-4A-2TC

NTA-4A-2TC

06018-20625

NTA-5A-2T

45SPI, 45ESI, 35SPK, 60SPI, 75SPI,
125SPK3, 150SPK

06018-20602

NTA-5A-2DD

45ESI

06018-20608

NTA-4A-2DD

45ESI

06018-20671

NTA-5A-2DB

45ESI, 150SPM, 150ESK

06018-20658

NTA-5E-2T

180SPK2, 220SPK3, 300SPK3,
400SPK2, 500SPK/M, 600SPK, 800SPK

06018-20605

NTA-5E-2TG

220SPK3, 500SPK, 800SPK
AVR NTA-5A-2TC Pictures:

Product Test:
Advanced equipment
Factory used the advanced equipment to produce, assembly and inspect the AVR. To ensure the high accuracy
AOI automatic optical detection equipment
Detection of automatic plug and patch of the wrong parts, leakage parts, less welding, virtual welding, component skew and other welding problems, greatly reduce defective products, improve the reliability of products.
High and low temperature testing equipment
Military industry standard
Each product will be after four hours of 85 ℃, low temperature minus 45 degrees after the simulation testing factory. Ensure that each product is used by customers assured.
Our Packing:
Payment and Shipping:

We supply various shipping and payment methods for our customers.
1. For the sampling order, we can accept PayPal, West Union, MoneyGram as the payment, and will ship the samples by air express including DHL, UPS, TNT, Fedex, ARAMEX.
2. For the bulk order, we can accept the T/T bank transfer, L/C as the payment method with the 30% deposit, we will ship out the goods according to the choice from the customers for shipping.
3. We can ensure the shipping of us are fast and efficient, and the payment is safe.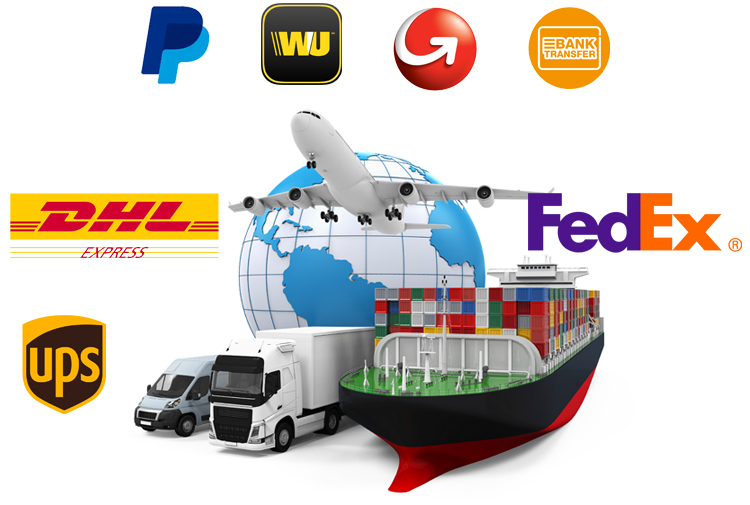 Our Main Products:
Related Products: